Darth Vader Costumes for any Party or event!
"Luke, I am your father" said by the iconic villain Darth Vader, is one of the most famous and remembered phrases from the first Trilogy. If you've been won over by the Dark Side, then it's time to get choosing your favourite Darth Vader costume. You'll stand out from the crowd at any party or event that's Star Wars themed.
Darth Vader: The mythical Star Wars villain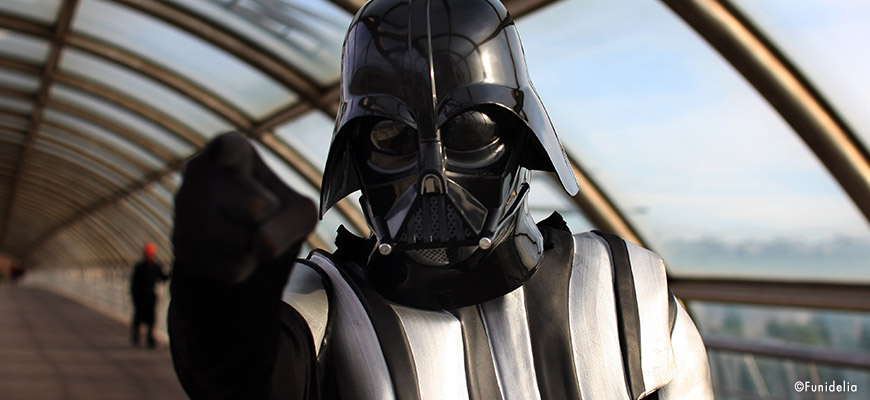 Vader is one of the most powerful lead characters in the Star Wars universe and he's the man with the most power on the dark side. His presence is quite striking and his dark colours prevail above all else. He's characterised by his dark armour, his helmet, his cloak, red lightsaber and his mechanised voice.
The special features of his appearance as well as the exciting stories behind his character throughout the series make him a very appealing costume candidate for Star Wars Fans.
If you belong to this group of fans or simply just want to surprise them with a very special gift, then you've come to the right place because Funidelia can help you choose that spectacular Darth Vader outfit. You will certainly stand out from the crowd with the list of costumes we offer
In our wide selection online, you'll find a great variety of Darth Vader products including many accessories. We have decorations for themed parties whether it's for a child's birthday party, an anniversary party or halloween celebration, turn your party into a Darth Vader party.
We've got Darth Vader Costumes for Everyone
We've got a huge variety of Darth Vader Costumes at Funidelia. As he's such a symbolic character in the fictional AND real world, we decided to expand our darth vader section to suit everybody- men, women, girls, boys, babies and even dogs. Our collection consists of a great variety of official costumes and more money saving options.
You'll find different versions of prices and styles, skirts for girls for example and tiny costumes for babies. We've got a wide selection of Darth Vader Costumes so that all those Star Wars fans can feel the power of the dark side of the force.
Darth Vader Supreme Costume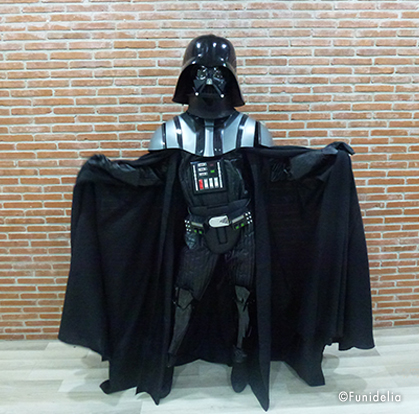 We want to introduce the Stunning Supreme Darth Vader costume to the most demanding Star Wars fans- those who are looking for a high quality costume that they might even use it at a professional level. It is a collector's edition, made with precision and excellent detail.
Alternatives for all Budgets
We also have more money saving options at our online store so everyone can enjoy the party with our low priced costumes. You can choose among a large amount of cost saving Darth Vader Costumes
Other versions of Darth Vader Costumes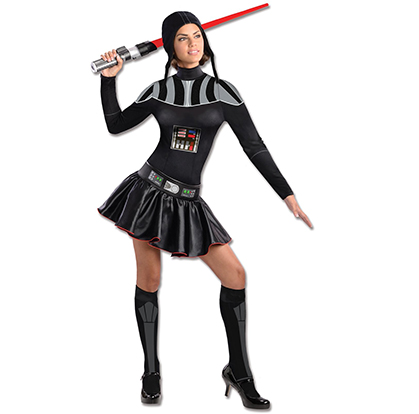 In addition to the more classic versions of the costumes of this character, similar to those we can see in the movies, at Funidelia you can also find other fun variations, such as Darth Vader women's costumes with skirts, versions with hats instead of Helmets or hyperrealistic sweatshirts, among others.
Children's Darth Vader Costumes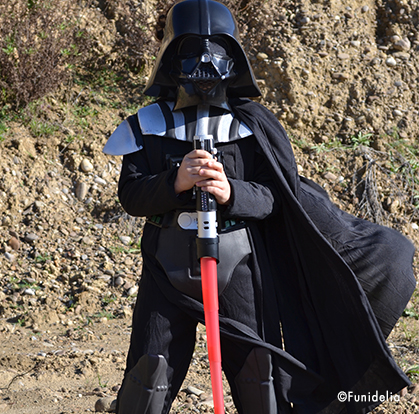 Star Wars has become such a success that it has conquered us generation after generation. Make the most of halloween or a birthday party this year and dress your little one up in a Darth Vader costume and organise a Darth Vader themed party. It's a fantastic option given its popularity.
"The Circle is Complete": Accessories to complete your outfit
If there are certain accessories that take your outfit to another level, this is definitely one of them. Here are some of the add-ons you can use along with your Darth Vader Costume when you decide to transform yourself into this villain of the Galactic Empire.
One of the most famous special features of this character is his mechanised breathing. At Funidelia you can get your Darth Vader breathing Apparatus to emit that sound that will really make your costume stand out.
The Essential Red Lightsaber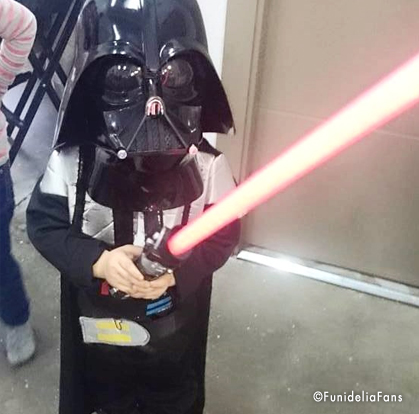 Another accessory you cannot miss out on is the infamous red lightsaber, a weapon that is handled with mastery, as can be seen in different battles against Luke Skywalker in the first trilogy.
In addition to being used as a weapon in clashes against Jedis, Vader also uses his lightsaber to divert blaster shots or other weapon shots. In our online store you can find your Darth Vader lightsaber as well as a great diversity of Star Wars lightsabers from other characters in the series.
Darth Vader's Helmet = His Identity Card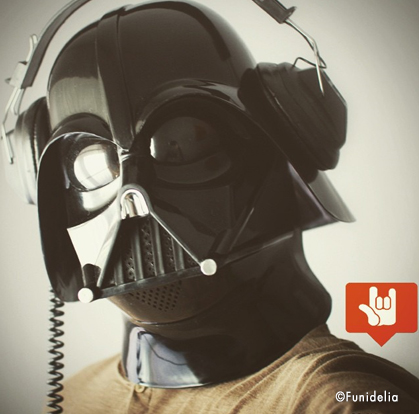 As we couldn't have it any other way, you can buy one of the main Darth Vader accessories the iconic Darth Vader helmet at our online store.
We have supreme quality models for those who like to collect such items and more of a basic version that you could wear at any festive occasion.
Here you can also buy accessories like darth vader gloves both for adults and children.
Darth Vader Party supplies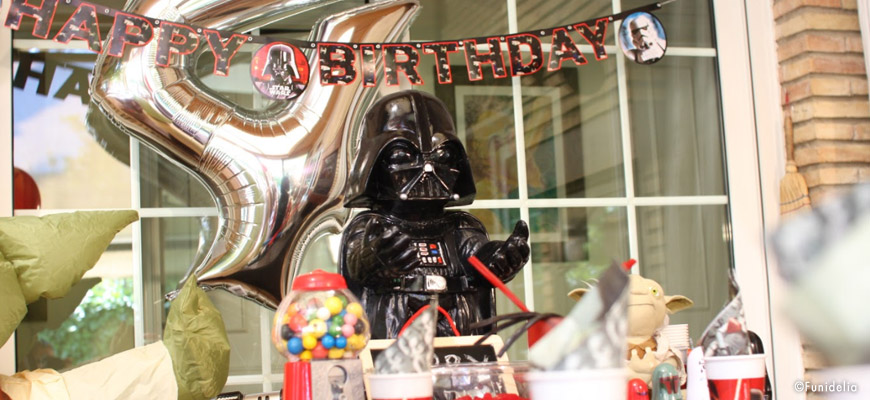 As well as the wonderful accessories and costumes mentioned above, on this page you can also find an excellent range of Darth Vader party supplies so you can bring a bit of life to an empty space and add a fun touch to a party, celebration or event.
The most nerdy fans of this character are for sure going to love the original Darth Vader 3D decorative lamps. These would be a perfect gift idea for a birthday or for a special occasion like christmas. You won't be able to resist!
If you want to store this party into your memory bank for the rest of your life, especially a child's party, then we recommend to take a look at our darth vader disposable items.
Darth Vader: A mythical character from the Star Wars universe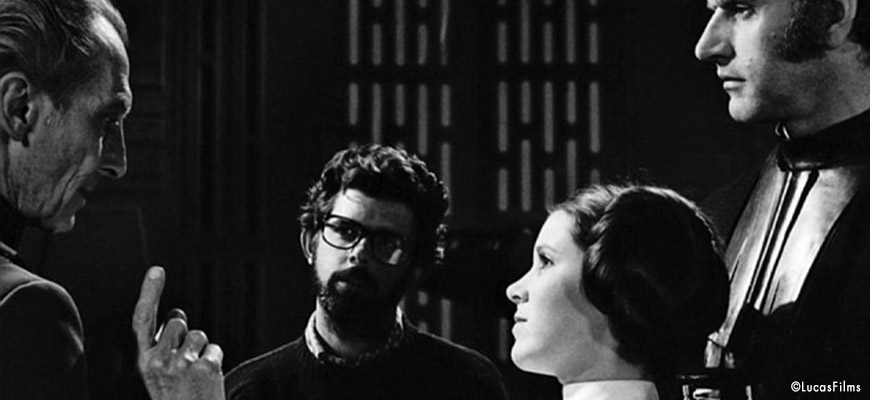 The character of Darth Vader evolves progressively throughout the episodes of the first trilogy of Star Wars. Subsequently, various aspects of his personality are gradually revealed, as well as the characteristics that will help to define him, becoming one of the most charismatic movie villains.
In the first few films Vader is presented as one of the central figures of the Empire, wrapped in the persecution of the Rebel Alliance, facing heroes Luke, Leia and Han Solo. Later, in the second trilogy, the story of its transformation from Anakin Skywalker and his moving over to the dark side of the Force by the Emperor Palpatine is told more in detail.
David Prowse, played Vader in the first trilogy. Other actors have also given life to the character throughout his appearances in the movies. Notably James Earl Jones with his unmistakable voice of Darth Vader, which made a memorable performance.
The wealth that surrounds this character, as well as his manly image will make him the ultimate costume choice for Star Wars fans for celebrations such as Carnival, Halloween, parties, events, movie premieres and other occasions.
The powerful Lord Sith makes its mark at the beginning of the first movie (Episode IV - A New Hope) in the attack on the ship in which Princess Leia is found with the secret plans of the new superweapon of the Empire: Death. The relentless form when entering the ship, leading a group of stormtroopers and interrogating the crew mercilessly serves as a presentation for what could be expected of this villain throughout the saga.
From now on he will be known as… Darth Vader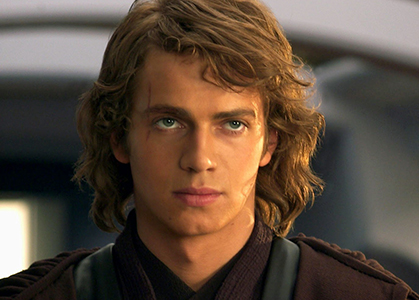 It all begins on the planet Tatooine, when the experienced Jedi Master Qui-Gon Jinn discovers a small blond boy and believes he could be "the Chosen One" to bring balance to the Force, fulfilling an old Jedi prophecy.
With excellent flying skills, great engineering skills for his age, as well as high levels of midi-chlorians (an element that helps determine the Force's potential for use) young Anakin Skywalker embarks on a journey that would change his life forever, as well as the fate of the Galaxy.
Despite having grown up with Obi Wan Kenobi, his friend and mentor in Jedi training, he eventually became a Sith apprentice and joined the Galactic Empire to become the terrible Darth Vader.
Manipulated by Palpatine, who claimed that the powers of the dark side of the Force could be a possibility of salvation for his beloved Padmé, Anakin, who already showed signs of a great inner conflict and personality change, eventually succumbed to the future Emperor.
In an epic duel against Obi Wan Kenobi, near the lava rivers of the planet Mustafar, Anakin was defeated and was seriously burned, mutilated and disfigured. This is why he uses his characteristic black armor and mask. Vader became a cyborg, "more machine than man," according to his old mentor and former friend.
Since then Darth Vader became the right hand of Emperor Palpatine, standing out as the main antagonist of the first trilogy and leaving fans of this galactic saga in awe throughout unforgettable action scenes and dialogues.
Darth Vader: A character that is always present
The success of the character led to him having a central role during the sequel trilogy as well as appearances and mentions in the new Rogue One films and the Awakening Force
In addition to his leadership skills during the service of the Galactic Empire, Vader is skillful with his lightsaber and remains an excellent pilot, as seen while handling a Tie Fighter at the Battle of Yavin, reaching to the destruction of the Star of death.
Darth Vader uses his knowledge on the dark side of the Force to expand his power, being able to move objects and throw them against his opponents, stopping blaster shots with his hands or feel the presence of Jedis among many other abilities.
It is worth mentioning that this fearsome villain is the father of the heroes Luke Skywalker and Princess Leia. Why not dress up in threes? It would be a great idea for Carnival. At Funidelia you will also find the costumes of these two characters
Darth Vader's Attire
Darth Vader wears an easily identifiable dark suit. As mentioned earlier, he wears this black armour to protect his body after the serious aftermath resulting from the confrontation with Obi Wan in Mustafar.
His armour is built into his outfit in his chest and shoulder area which includes a set of lights that regulates its vital functions. Vader is equipped with a sturdy protective clothing, along with a majestic black cape. The clothing is completed with his black gloves and boots, as well as a belt that integrates buttons that helped him, among other functions, to regulate his temperature.
Darth Vader's Mask and Helmet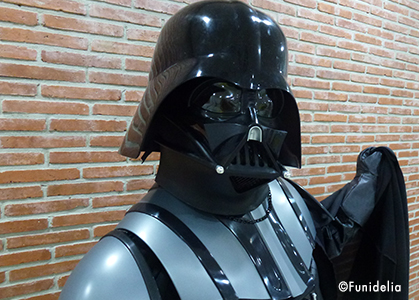 This Sith Lord wears an imposing black helmet, which turns out to be one of its most emblematic accessories. Vader's helmet has a smooth and polished look, it protects a mask that he uses underneath and that guarantees survival outside controlled environments, also allowing the operation of senses such as vision and smell to happen.
In addition to Darth Vader's mask and helmet, at Funidelia you will find a great selection of other Star Wars helmets.
Your Darth Vader costume for Carnival and costume parties
As described above, this villain's outfit gives him an intimidating look and helps him stay alive. What we present to you in this section is a selection of costumes to have fun and enjoy in celebrations such as Carnival, Halloween or other events.
Our selection of Darth Vader costumes includes options for everyone from high-class costumes to the simplest and most economical
At Funidelia you can live the fantasy of Star Wars, with a great selection of Darth Vader products for adults, children or babies.
In addition to the costumes and accessories, remember that we also have a wide range of items for birthdays, parties and Darth Vader decorations
The dark side of the Force is really appealing. Ready to become the most iconic villain in Star Wars movies? Put on your costume, your mask and your helmet of Darth Vader now