Companies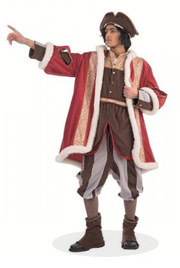 Some of the companies that already shop at Funidelia:
Costumes for Schools
Costumes for Bachelor / Bachelorette Parties
Costumes for City Councils: Giant figures & face masks
Costumes for Big Groups
Costumes for Nightclubs
Costumes for Theatre Productions
Collectible Costumes
If you are going to buy as a company ...
and want us to bill you as such, we recommend that you go through our special platform for professionals, FunideliaPro, by clicking here.
We currently work with hundreds of companies from different sectors that require our products for professional reasons, such as costumes, accessories, decorations, etc.
If you are interested in working with us on your parties, theatre productions, events, and so on, do not hesitate to sign up using the special form for companies. You will be entitled to a whole lot of exclusive discounts just for you.
Sign up NOW & enjoy a range of exclusive discounts.